Ambition - Endeavour - Success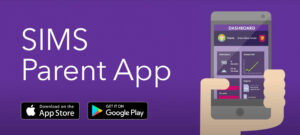 We have a convenient way to share information with you about your child's school life. You can access our parent app, which we hope you will find convenient and easy to use. You can access the Parent App from a smartphone, tablet or PC – anytime, anywhere.
What will you find in the SIMS Parent app:
Important information such as attendance, behaviour and achievements

School term, teacher training days and contact details available at the click of a button

Access to your child's/children's school reports

Receive notifications to remind you about important information such as key dates for your diary

Access to update your contact details, so we always have the most up-to-date information in case of emergency

If you have more than one child at school, you'll have access to information for all your children, from the same app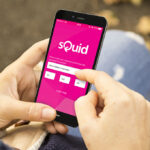 We run a cashless catering system in school, using a biometric system operated by CRB Cunninghams.  Students can top up their accounts by inserting cash in a machine located near to the dining room, and parents and carers can top up online using sQuid.  Parents and carers will be required to complete a consent form prior to using this system.
Perfect for busy individuals
The new sQuid App is free to download on iOS and Android devices and provides a quicker, more convenient way to access, manage and top up your online sQuid account.
Manage multiple accounts
Have more than one sQuid account? Access and manage multiple accounts using one login with the sQuid App.